Featured Designs To Help Choose
---
We have a fantastic range of Bracelets, Bangles and Cuffs in Silver and Gold (plated) which you will find irresistible.
The origins of Fifi Ange
Fifi Ange is a brand originating from the 7th district of Paris in the millennium, created to bring true Parisian style with uncompromised quality to women around the world at affordable prices.
The brand's heritage is based upon its originality, quality and durability
Fifi Ange employs its unique patented technology with thick plating of 5 micron to assure our 18K gold plated jewellery will not suffer from colour fade for 3 years of normal wear.
The brand has collections in Rhodium plated 925 sterling silver, 18K gold plated, stainless steel, ceramic and leather jewellery combined with semi precious stones, cubic zirconia and pearls. All delivered in packaging that matches the Fine Jewellery quality finish.
Every piece of Fifi Ange jewellery will bring a smile of happiness day after day
Fifi's Blog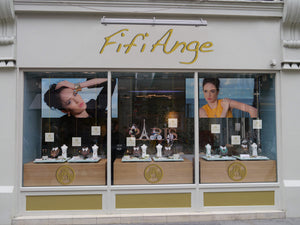 Our latest website is now live!
Our latest eCommerce site is now up and running. There will be lots of comings and goings as we decide which products are loved and which are not so popular. After all...